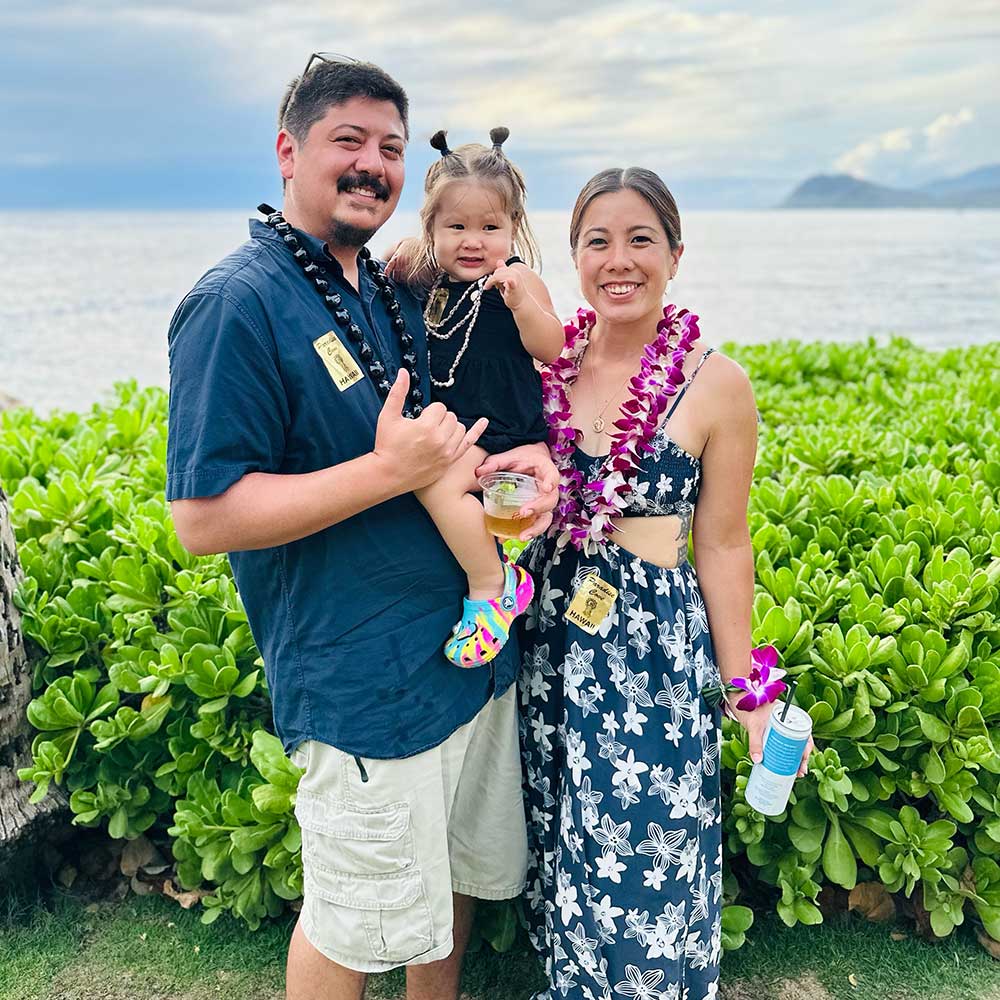 Last State Leather is a small, locally owned, husband and wife run business based out of Oahu, HI. Just your typical family made up of the country boy meets big city girl, their daughter and 6 year old pup, Damascus!
Leather working was more of a hobby for both of us when we started our Etsy site in 2017, called H&W Leather (now rebranded to Last State Leather). A visit to a leather shop in Bend, Oregon is where we fell in love with all things leather - the varieties, the function, the looks and of course the smell! (Gotta love the smell of leather!) From there, our interest in leather took off..
After being approached by Evrgreen Clothing to make women's leather belts and hearing from family and friends their struggle to find quality belts with the look they want, we set off to create the classic leather belt with both men and women in mind. 
At Last State Leather, you'll find your simple yet sturdy, dainty but strong, your work hard, play hard handmade belt. A timeless look for your every day wear, day or night.